Have you ever wondered how many Americans ride bicycles? Well, according to the statistics, the number goes over 103 million people! It's noteworthy that a sizable section of this group doesn't possess a bicycle.
For your safety, you cannot afford the luxury of not knowing how to pump a bike tire with a Presta valve, even if you don't ride a bike that often. Whenever you're riding a bike in the woods or on back roads, this ability could come in handy.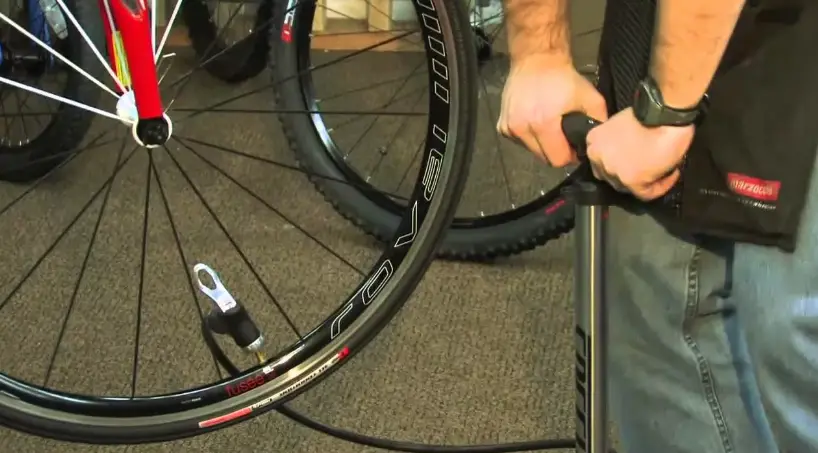 That is why in today's article we will provide you with a detailed guide on how to inflate a Presta valve without a Presta valve adapter alongside some terrific alternative options for an adapter.
Let's start!
What exactly is a Presta valve?
The Presta valve is a tire valve that is frequently found in high-pressure inner tubes for road bikes and some mountain bicycles. It consists of an inner valve body and an exterior valve stem. A valve cover and a lock nut to hold the stem to the wheel rim may also be included.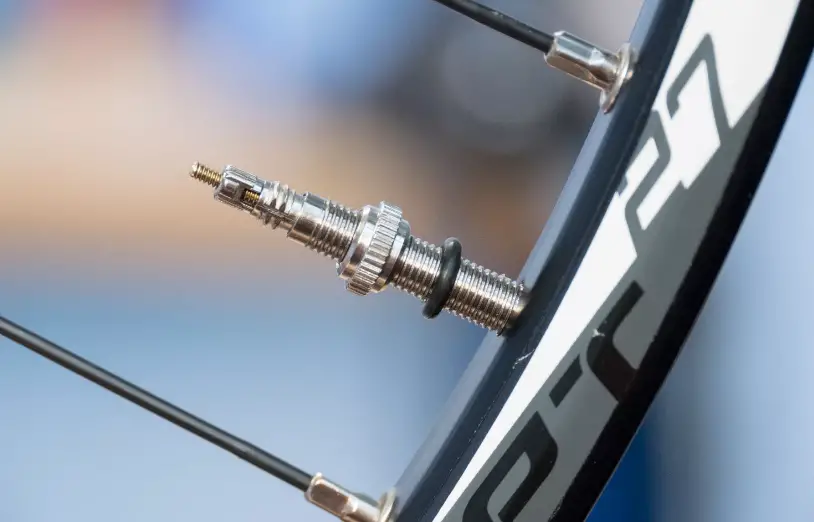 After inserting the valve stem into the tube, the Presta valve core is secured to the Presta valve stem.
An inflated tire's air pressure keeps the inner valve body closed. The valve can be screwed shut and is guaranteed to stay that way thanks to a little screw and captive nut on the top of the valve body.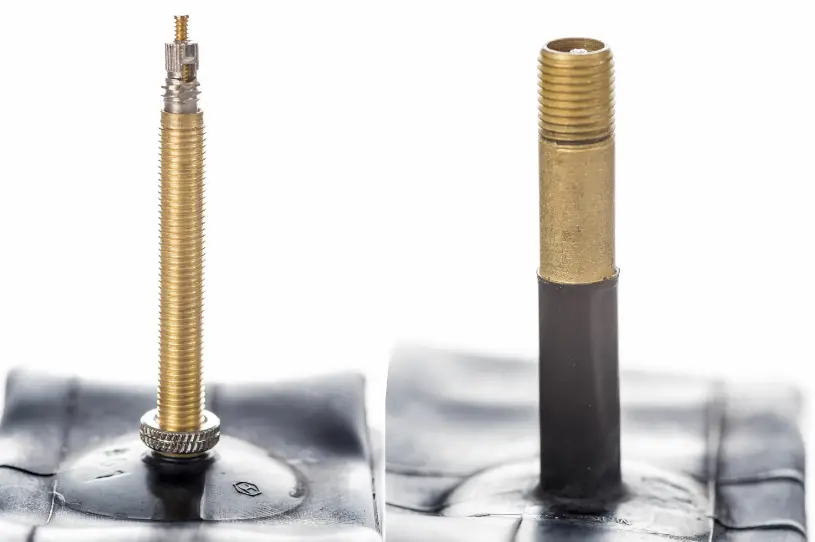 Presta valves have an advantage over other types of valves because they make bike tire inflation simpler. Presta valves also make it possible to regulate air pressure more precisely than other kinds of valves.
Presta valves vs. Schrader valves
Everything relies on the intentions you have for your bicycle.
For casual cyclists, Schrader valves are frequently preferable to Presta valves. They don't have to switch from a Schrader valve if they don't ride that frequently. The same occurs when someone rides a conventional bike because they don't own a mountain bike.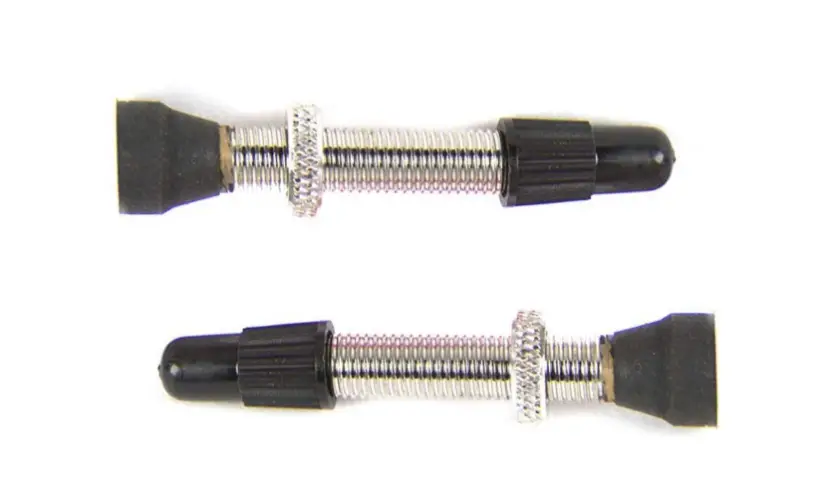 Schrader valves are wider than Presta ones. On the first type, you can find a button to allow the air pressure to enter. In every Presta valve, on the contrary, the air pressure in the tire is maintained by a screw mechanism.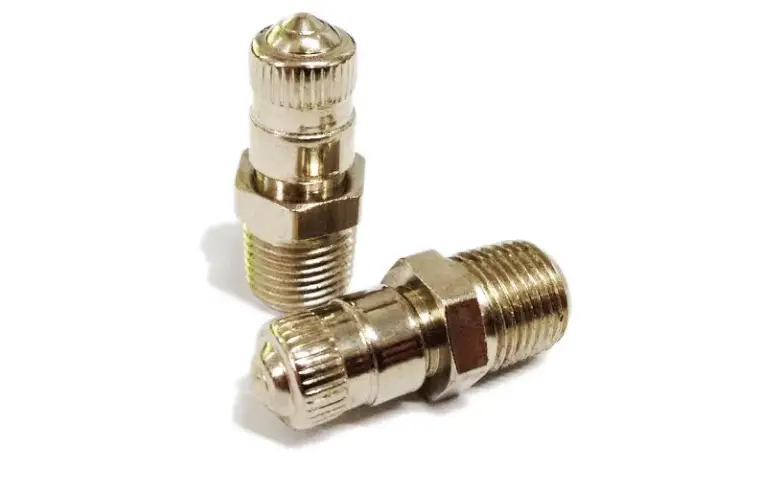 The air pressure doesn't drop as quickly on highways and streets as it does on mountains, and there are plenty of gas stations nearby if something goes wrong. So, Presta valves would enhance performance and safety on a typical bike, even if they are not required for casual riders.
Professional racers can detect underinflated bike tires, which could affect their performance in competitions or during training. As a result, they have to utilize a valve that maintains air pressure more precisely and for a longer time.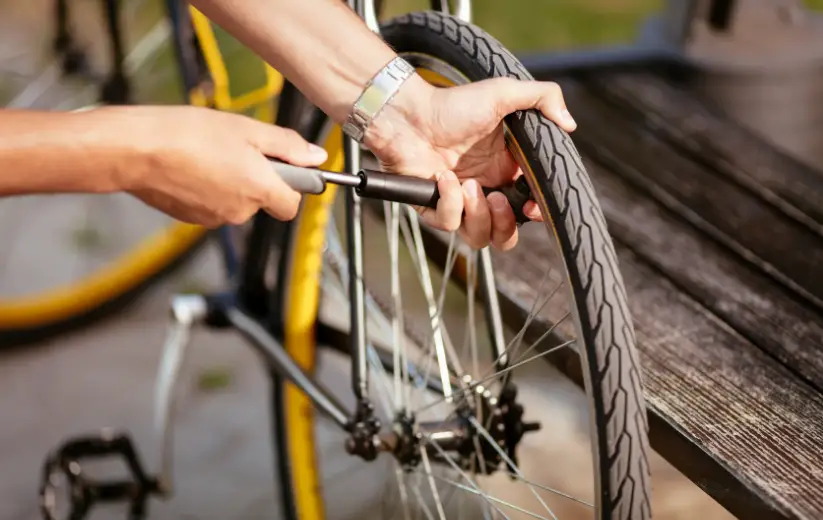 Casual riders who use mountain bikes can benefit from how well these valves maintain bike tire air pressure and the overall safety they provide. Naturally, they are not as skillful as professional racers, so they need their bicycles to be as secure as they can be.
Additionally, using a valve that retains air longer enables them to pump bike tires less frequently. Although it's not a significant deal, some individuals find it to be inconvenient. Therefore, it's a minor advantage that a Schrader valve doesn't have it.
Thus, if you are a professional racer, someone who rides mountain bikes, or a beginner who wants to experience riding a bike with the best equipment, we advise getting a Presta valve.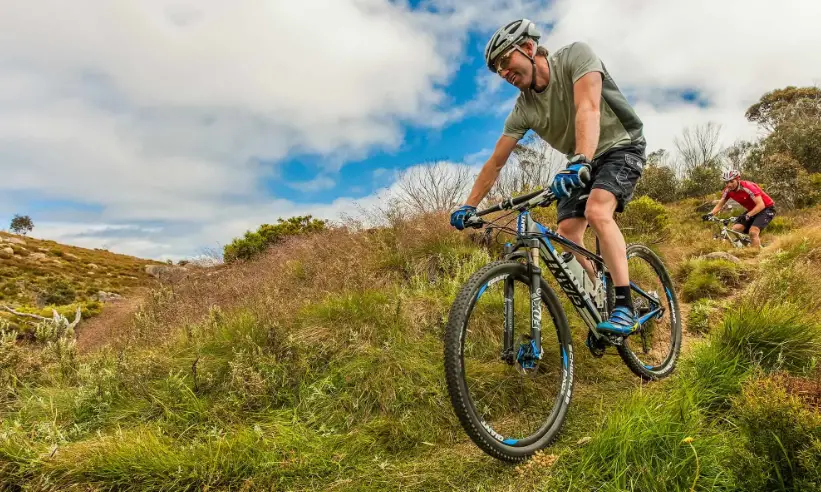 A Schrader valve, on the contrary, is preferable for casual cyclists or users of conventional bicycles.
What is the best way to check the mountain bike tire pressure?
Initially, to evaluate your mountain bike tire pressure, having a tire pressure gauge is necessary.
Next, search for a seat or a standing position where you can easily reach bike tire valves.
The next step is to take the valve cover off the tire that you are planning on inspecting. Press hard down on the gauge the moment you place it on the valve. You will receive a number in psi from the indicator.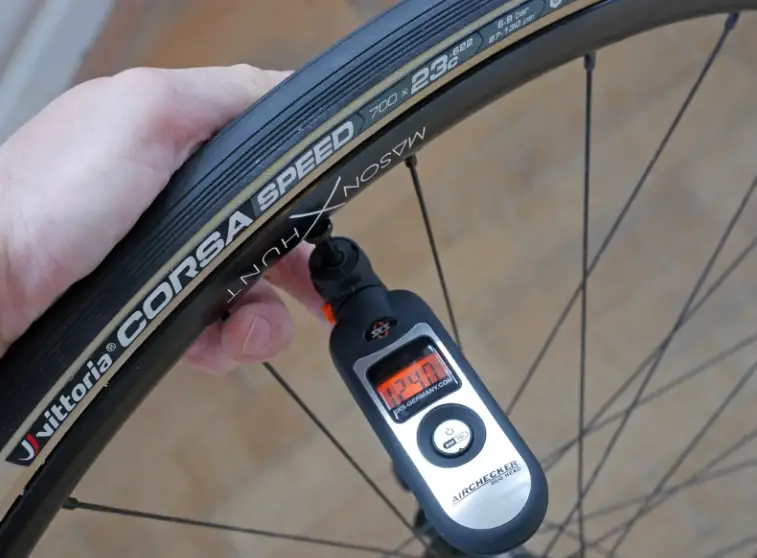 The perfect tire pressure for mountain bike tires ranges from 25 to 35 psi. Your bike could be harder to manage, and you run the danger of getting a flat tire if you see that the mountain bike tire pressure is under 25 psi or higher than 35 psi.
If you're unclear about the correct tire pressure, though, go to the owner's manual that came with your bike. Reinstall the valve cap after examining and adjusting your tire pressure as necessary before starting your next journey.
How to inflate Presta valve without adapter?
Even in a situation when Presta valve adapters are not available for you, you can effortlessly inflate a Presta valve at any time by implementing the following technique. Take these easy actions: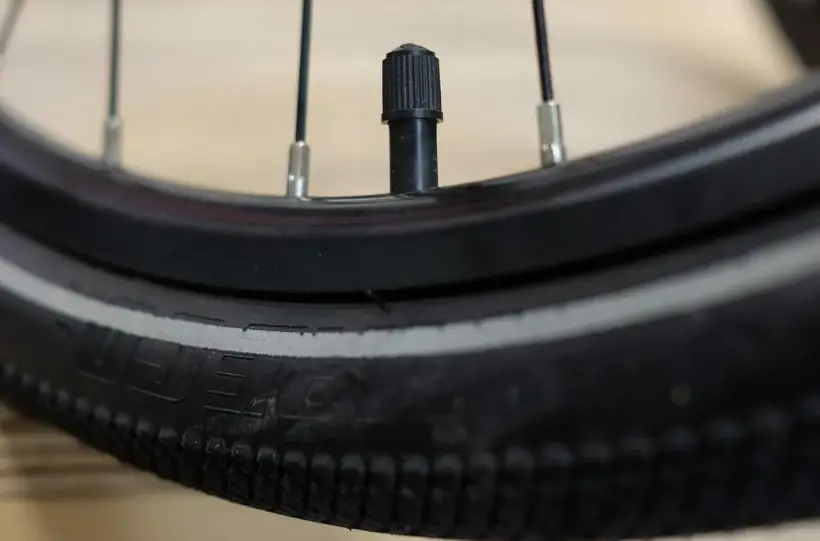 Take off the plastic cover of the Presta valve.
Cut off the rounded tip. If you don't have a cutter, you can use a pair of scissors to cut the tip. Even better, use a hot knife. Cutting the Presta valve cap shouldn't be a problem because it doesn't leak out of the valve. Therefore, air won't leak from the tire even if the tip of the plastic valve cap is cut.
Remove the nut from the outer Presta valve stem.
Screw the modified cap in the reverse direction. Continue to move it around until the Presta valve is secured.
Take off the cap before connecting the pump's nozzle to the bike tire.
Put the plastic cap back in place and tighten the nut and screw.
This trick will save you in a situation that requires you to pump up your Presta valve without an adaptor. On trials in the middle of nowhere, this will be quite helpful.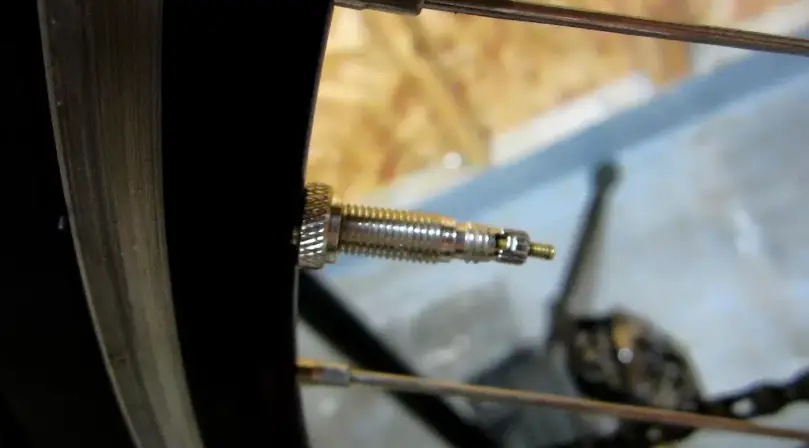 How to inflate Presta valve without adapter: 8 alternative options
Thankfully, there are several ways to inflate a Presta valve with the lack of a Presta valve adaptor or a Presta bike pump. Look into these alternatives and get to know other ways to inflate Presta valve without an adapter.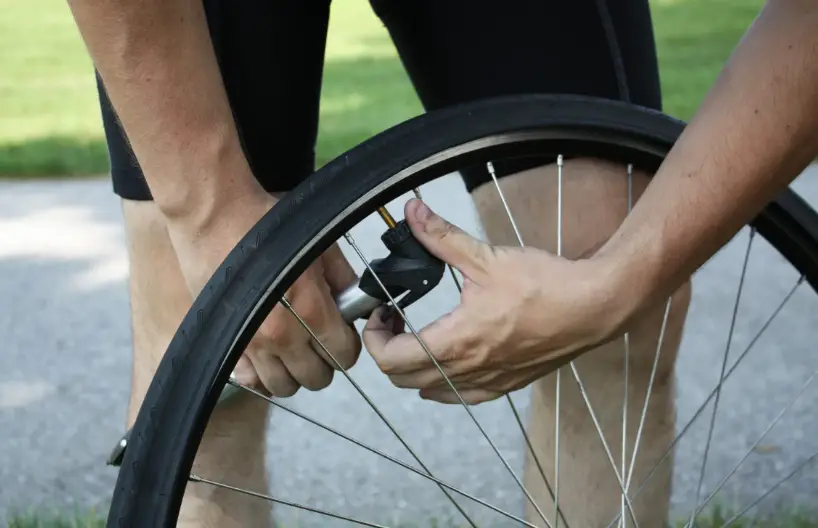 Air compressor
If you're near an air compressor at a bike store or repair, you're lucky.
You can use an air compressor to inflate a Presta valve in case you have no Presta valve adaptor. You could as well ask for help, and people may give you instructions on how to use it.
CO2 cartridge
Presta valves are compatible with CO2 cartridges, which are typically used to inflate bicycle tires.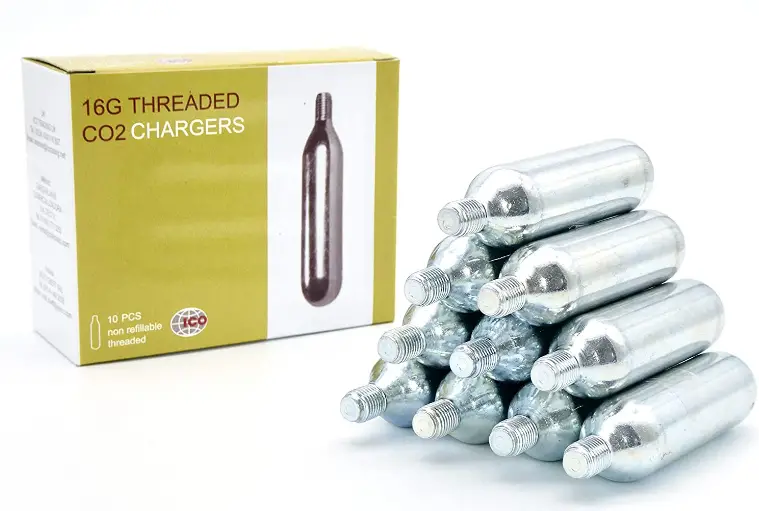 They are fairly priced and simple to use. You may get them from any bike shop or search online for the specific cartridge that fits your valve type.
Mini bike pumps
There are small pumps available that function quite similarly to CO2 cartridges. When you start pumping, the small pump fills your bike tires after being connected to your valve. Therefore, before using them, make sure that it fits your valve.
Use a sewing needle
Using a sewing needle to inflate your tire is an efficient method as well.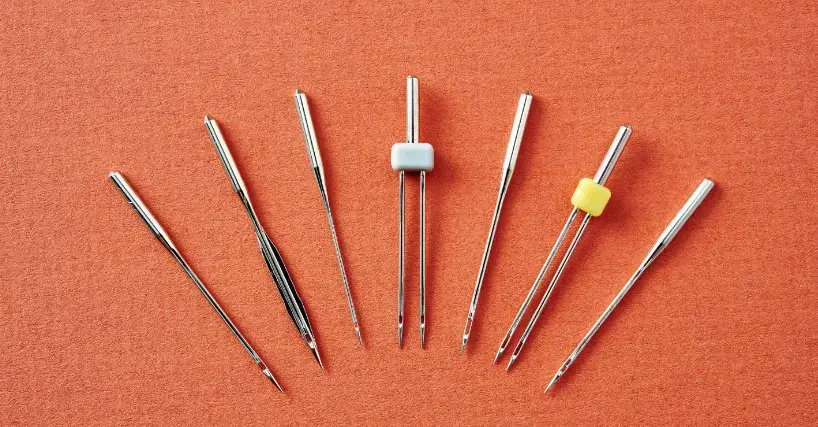 You must insert the needle into your Presta valve, pump once or twice, remove the needle, and then repeat as necessary. The pricking motion acts as a pump and swiftly inflates your tire.
Common air pump
If the air pump at the gas station is a common type, here's what you need to know.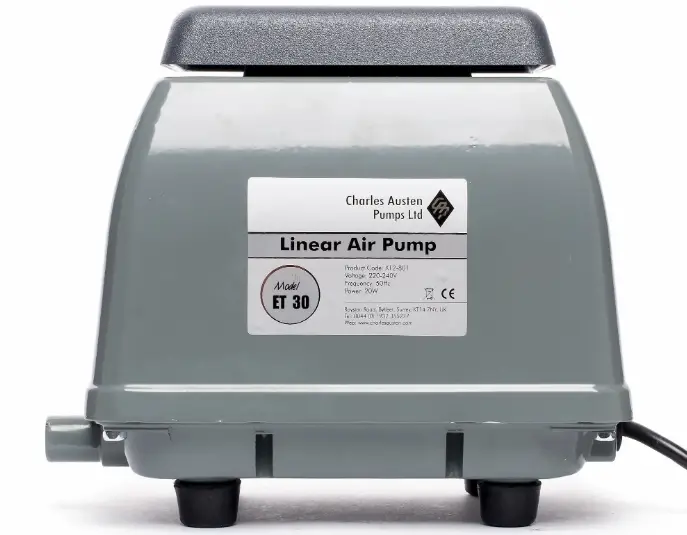 The pump nozzle must be attached to the valve. To open the valve, you must remove the knob located at the top of the valve.
You may begin to pump air in the tire after the valve opens. It will happen quickly if you use an air pump at a gas station. The tire will need to be inflated for a few minutes if you're using a manual pump.
Bike tire inflator
These pumps have an adapter and a small nozzle at either end of a hose.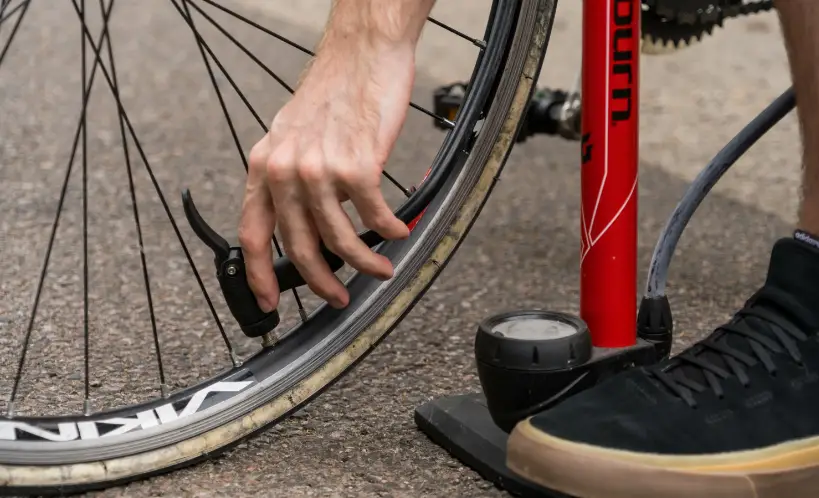 Your bike tire will begin to inflate once you place the hose into the valve and turn on the pump.
Tire inflators for cars or trucks
The majority of cars have tire inflators inside the trunk.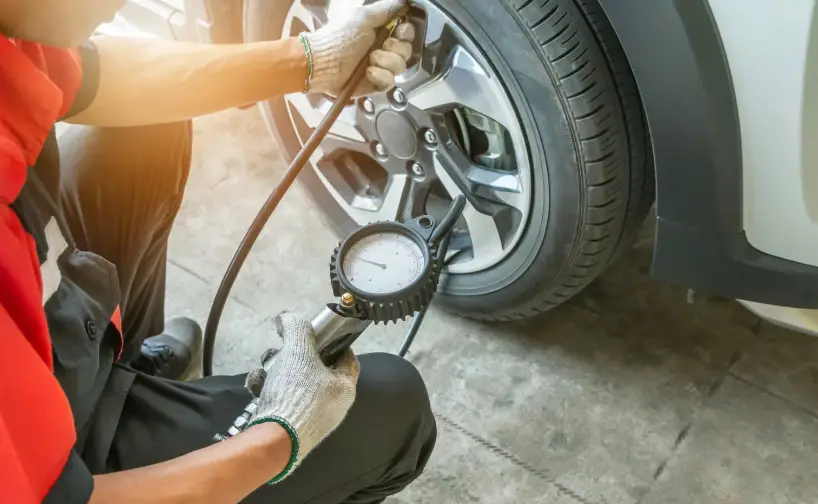 These inflators have an attachment that fits onto Presta valves. It is therefore made to inflate your car tires by the side of the road.
Can opener
An additional technique for inflating Presta valves is to use a can opener.
It's simple and effective, but take caution as you could get hurt. To inflate your tire, insert the nozzle into the tire valve and start pressing the can opener's lever. Press it twice, exactly like you would with a valve cap.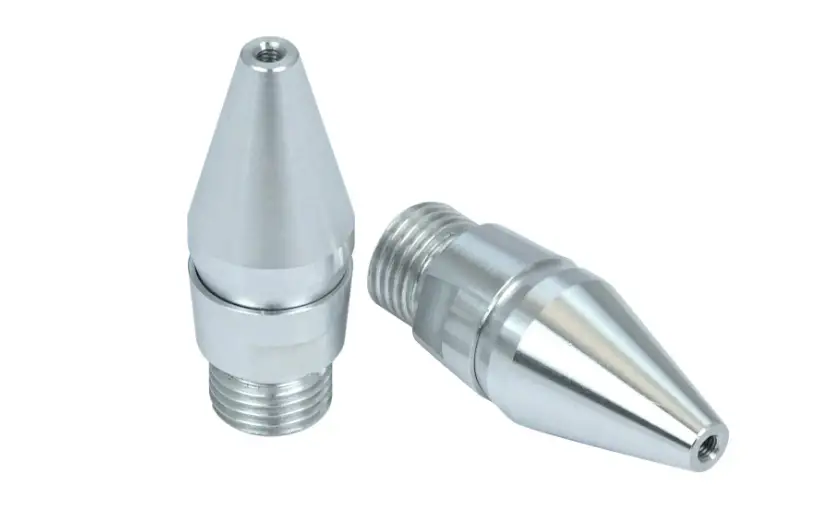 Frequently asked questions
Can I pump a Presta valve without an adapter?
You can, indeed!
Modifying a Presta valve tube cap is the most typical way to inflate a Presta valve without an adapter. Here's how you do it:
1. Take the Presta valve cap off.
2. Identify the location on the valve cap where the shrinkage occurs. Use scissors or any other tool you have to cut at that location. Throw away the small tip.
3. Turn the tire's valve loose.
4. Put the modified cap on the tire in the upside-down position and tighten it with a few twists.
5. Pump the tire up.
After inflation, don't forget to tighten the tire valve.
Moreover, there are numerous alternatives you can use in case you don't have an adapter, like an inflator for bike tires, an air compressor, a common air pump at a gas station, or even a can opener. All of them work perfectly!
Can you pump a Presta valve with a Schrader pump?
Without a Presta valve adapter, a Schrader pump cannot be used to pump a Presta valve. Due to the differences between the two valves, several pump heads are needed.
Although you cannot directly use this pump with a Presta valve, it is not impossible. So let's check out your capabilities.
If you have an adapter, here's what you need to do:
1. To begin, you must remove the screw from the Presta valve's tip.
2. Attach the valve with the Presta to the Schrader adapter.
3. Inflate to the recommended pressure by turning the pump on the same way you would inflate a Schrader valve.
4. Close the valve by re-tightening the valve lock nut after removing the adaptor. To prevent the inner tube from being harmed, you must finger-tighten the nut.
The valve adapter technically changes the Presta valve to a Schrader valve. By doing this, you can save on buying a new pump if you already have a Schrader pump.
The alternative method for inflating a Presta valve with this type of pump requires the use of a pump with dual head attachments.
Notably, some contemporary pumps include an adaptor built into the head of the pump.
To use the Schrader pump head with these pumps, you must detach the hose's end attachment.
Other pumps, on the other hand, have two separate attachments on the end of the hose. Thus, the pump has two different types: Presta and Schrader. In such a case, they are all-purpose pumps.
In essence, these pumps reduce the necessity for valve adapters. Additionally, they are very useful if you own multiple bikes, each of which has a different nozzle.
Conclusion
As it was already mentioned, there is a variety of techniques you can use when you think about how to inflate Presta valve without adapter.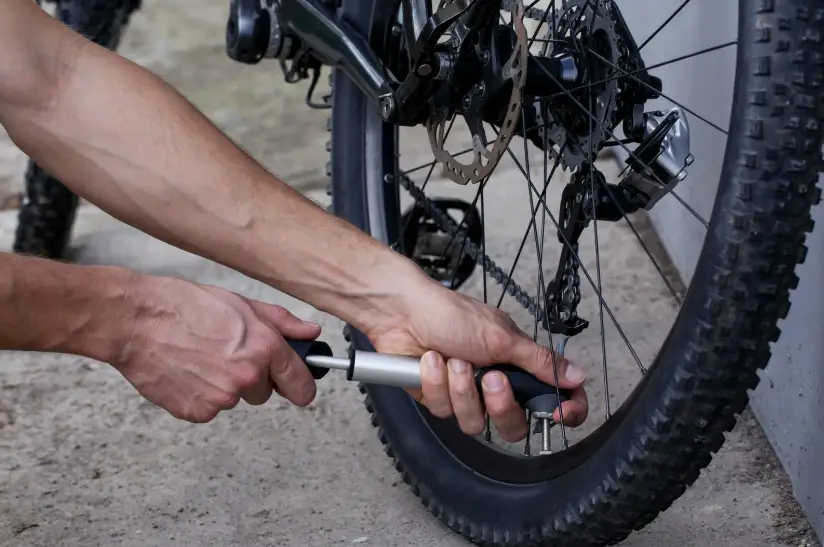 The methods we've shared with you today enable you to utilize whatever pump you have at home without purchasing an adapter for it.
Regardless, if you have the time and resources, we advise you to purchase adapters. They are quite reasonably priced and can be found in any nearby bike shop.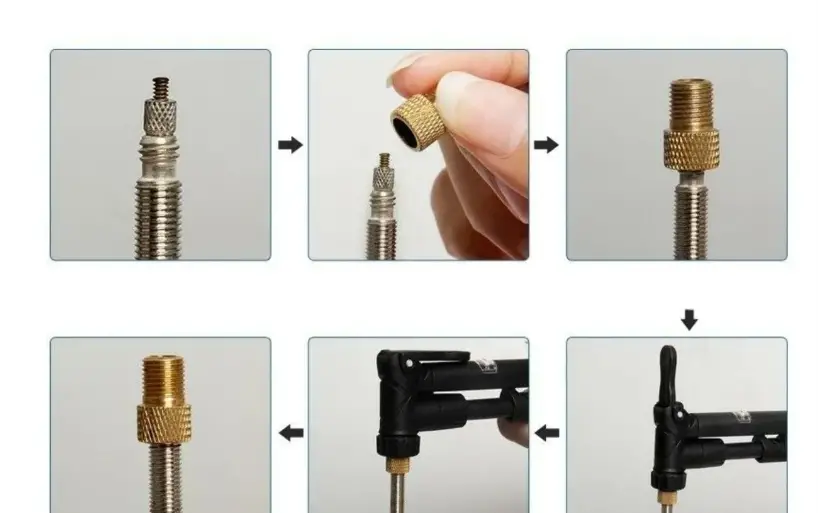 Enjoy your ride! Read also: Shimano Shifter Not Returning