Turn Cranks is all about the passion of mountain biking and down hilling. I'm Sadman one of the authors of this site.
My history with bikes go way back to 2012. When I was just a highschool kid, my dad taught me how to ride a bike and somehow I found my passion in it. Soon, I joined my local cycling group called BDCyclists.
With them, I figured out that I can do this thing pretty well. So, every Friday, I went out with BDCyclists and gave around 40mile rides on average.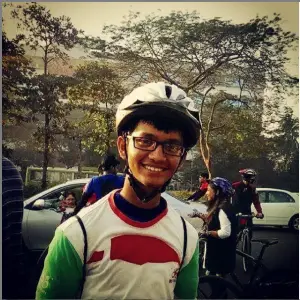 By the time I went to 10th grade, I was giving 100 km with a steel frame 32 kg bike.
The passion didn't stop there. Now, I'm pursuing a full-time career, and guess what, I bike to work.
During vacations, I lean on to the adventure side and go full-on downhilling and trekking.
So, why here? Well, being a marketer by profession and a cyclist by passion, I just decided to share my two pieces on topics I find interesting.
We would be delighted to hear from you. Please feel free to contact us anytime at pr@turncranks.com