While handling the newly bought carbon seat posts, bikers tend to forget about the torque requirements. And because of that, many feel uncomfortable and tight while riding the bike. 
To avoid over-tightening the seat posts, one should be careful about the optimum seat post torque.
So, what should be the ideal carbon seatpost torque?
Ideally, the carbon seat posts should be in the 3-5 Nm range. If you're not using carbon gripper paste, then you can tighten it with a 6 Nm wrench. However, if you go above that, then the seat posts will become too tight. Even going in the 7-8 Nm range is quite uncomfortable to use.
Now that you know about that much, it's time to dig deeper into the discussion a bit.
So, let's get going!
What Is the Torque for Carbon Seat posts?
Deciding on the perfect torque measurements varies depending on the manufacturers. So, there is no one size fits it all kind of thing with carbon seat posts torque. However, there is an optimal value for most carbon seat post frames.
So, what is the carbon fiber seat posts torque?
The torque on your carbon seat posts should be around 4-5Nm, depending on the manufacturer's guide. You should always avoid going above the 6Nm range to be safe.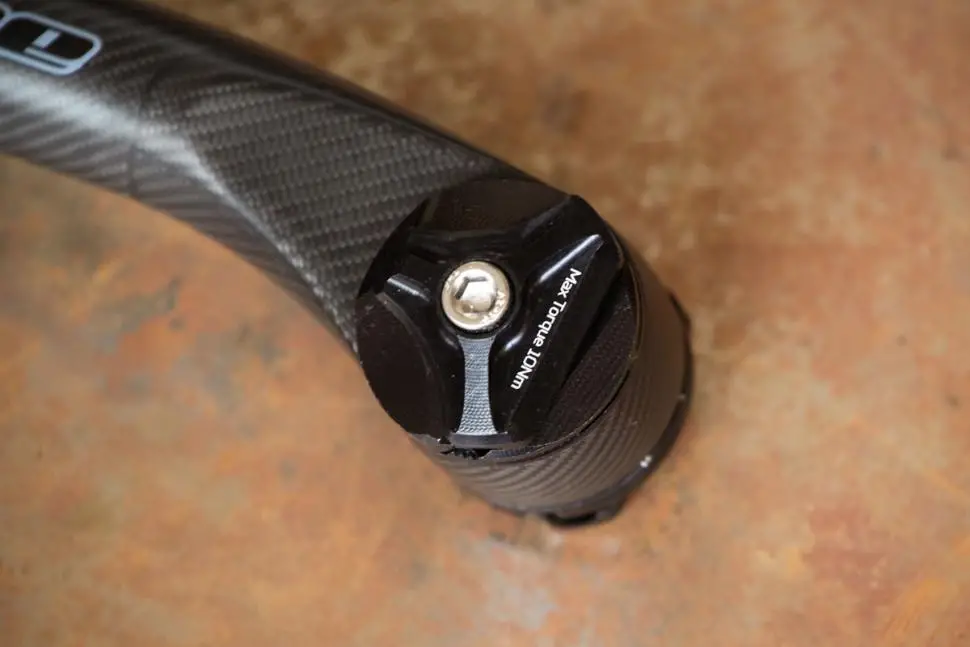 That's why it's always important to know the carbon seat posts torque specs. If your bike specs suggest getting a 5 Nm torque then you should go with that. Generally, the range stays below 7-8 Nm. So, it's best to stay in the optimum range.
Now, some carbon seat posts are built differently. For example, specialized carbon seat posts. So, you might be thinking, "What's the specialized carbon seat post torque?"
For specialized carbon seat posts, you can go for the 7-9 Nm range. However, that's specifically for MTN carbon or similar frames. Try to check the manufacturer's manuals.
Also, keep in mind that the torque will depend on whether there's a Seatpost offset or no offset.
Now, I'll try to focus on whether you should use a fixed or variable wrench for carbon seat posts.
Should You Use Fixed or Variable Wrenches for Carbon Seat Posts?
Whether you should get fixed or variable wrenches depend on your workload. As the name suggests, the fixed wrenches can provide a "pre-assigned" torque for your seat post.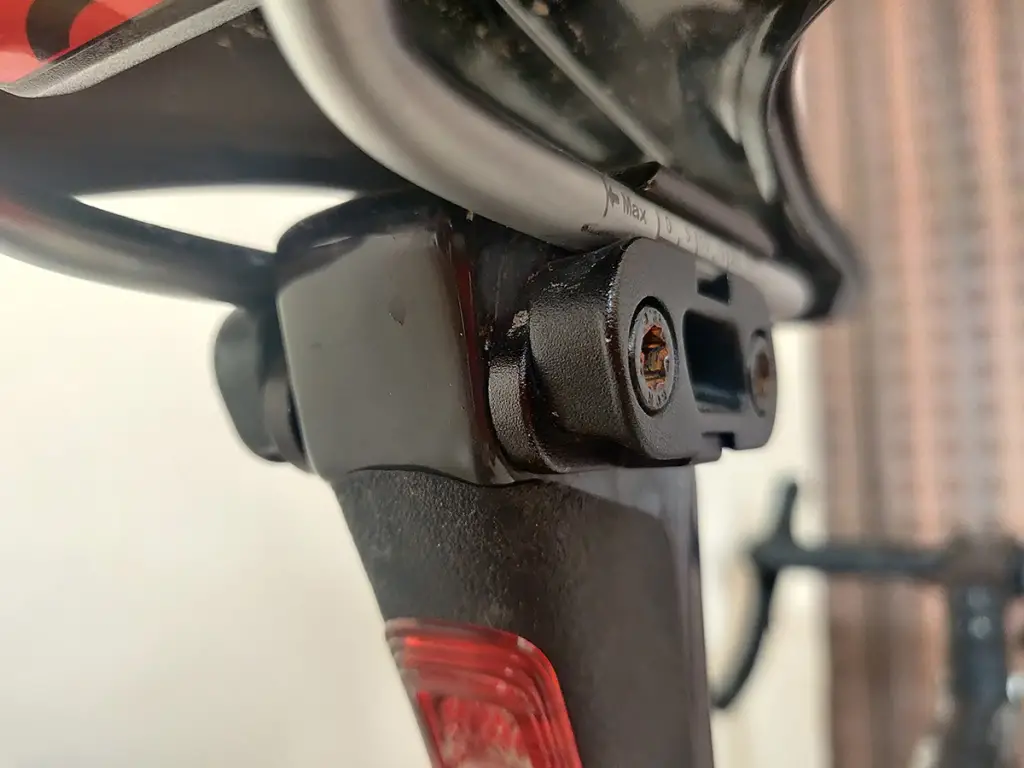 So, if you're just adjusting the seat post and stem, then a fixed wrench is good enough. For example, the 6 Nm torque tool is the ideal choice for most carbon seat posts. You can also use a 5 Nm wrench tool as well. 
You can check out this chart for some common torque values depending on wrenches-
| | |
| --- | --- |
| Wrench Size  | Torque |
| 3mm Hex  | 2-3 Nm |
| 4mm Hex  | 4-5 Nm |
| 5mm Hex  | 6-8 Nm |
However, if you want to be more adventurous with your DIY process, then variable wrenches are better. Because they can be assigned different Nm values depending on the bike components. 
That's why many prefer to go for variable wrenches as they can on more workload. But because of the flexibility, the cost of these wrenches is a bit on the pricey side. 
Still, they are a worthy purchase, nonetheless. 
Carbon Seat Posts Torque Table
Knowing the seat post torque measurements according to your bike components is always best. However, not all seat posts or bike components will follow the same torque chart. Still, an average torque measurement is always helpful.
So, have a look at the average torque table regarding your carbon seat posts-
| | | |
| --- | --- | --- |
| | Used Wrench | Torque |
| Seat Posts Saddle Clamp Bolts | 6 mm Allen wrench with single bolt | 65-125 lb/in (7.3-11.3 Nm) |
| | 5 mm Allen wrench with double bolt | 125-200 lb/in (14.1-22.6 Nm) |
| | 4 mm Allen wrench with double bolt | 45-60 lb/in (5-6.8 Nm) |
| | New Madone saddle clamp bolts | 125-140 lb/in (14-16 Nm) |
| | For seat fixing bolts using a 13 or 14 mm open end wrench | 180-220 lb/in (20.3-24.9 Nm) |
From the chart you can get a good idea about the seat post torque. 
However, remember that these measurements are mostly for the carbon seat post. Your alloy seat post with a carbon frame might not have the same measurements.
How to Adjust Carbon Seat Posts Torque?
To adjust your carbon seat posts according to your preference, you'll need some tools. I've already mentioned my two pieces on wrenches. 
So, the only thing you'll need is carbon pastes.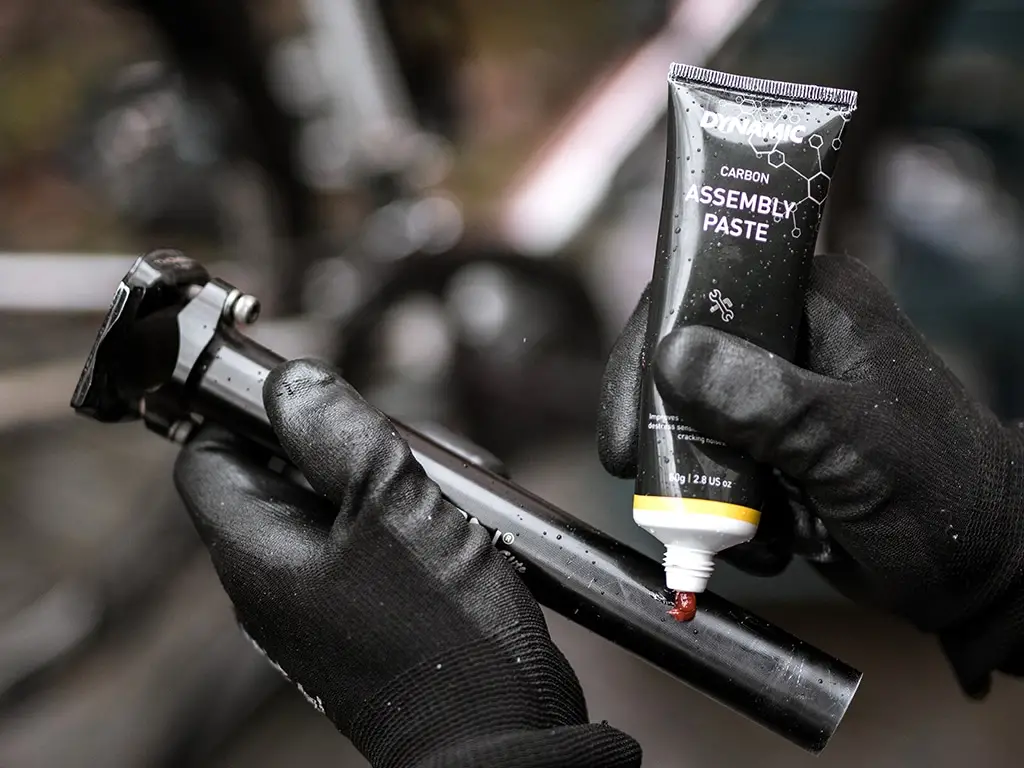 Now, don't ever compromise on carbon pastes while adjusting torque. Because it'll severely affect your riding experience. So, you should check out the best carbon paste available.
Here are some carbon pastes that I've personally used throughout my long biking endeavor-
Weldtite is a great brand for bike products. So, you can definitely check out its Carbon Gripper Paste.
So, you're done with the tools and compounds. Now, it's time for some adjustments. 
First of all, prepare your carbon seat post properly with the carbon paste. However, don't apply too much. Another important thing is to avoid forcefully clamping the carbon frame when you're adjusting torque.
Here's a biker suggesting not to clamp carbon frames while handling seat posts torque!
After the prep is done, install the seat post clamp on your frame. Make sure to be gentle enough and line up the slots. Check whether the clamp is perfectly aligned with the seat tube.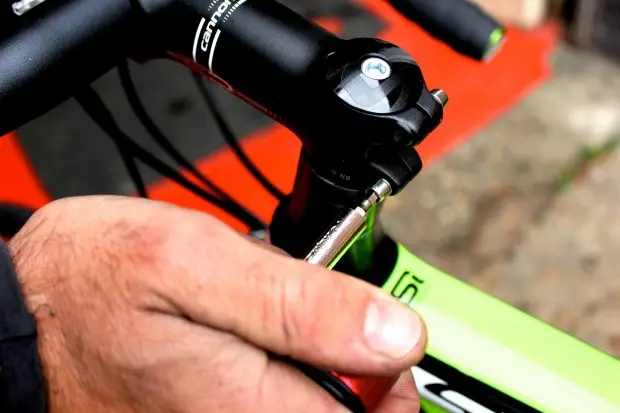 Next up is to adjust the height. That should be done according to your height, weight, and comfortability. It's not mandatory to set it right away as you can easily readjust it later.
Now, the most important part. Adjusting the seat post torque. Before you put the wrench into work, check whether the clamp is closed or not. If not, close it up and then take the wrench.
According to your carbon seat post specs, set the torque. Try not to go over 6 Nm if possible because carbon seat posts don't require higher measurements.
Finally, your seat post is totally ready for riding again! But the most important part about bikes is maintenance. You can also follow a simple bike maintenance chart for better longevity.
Frequently Asked Questions (FAQs)
How tight should my Seatpost be?
Your seat post should be around 4-6 Nm tight given that you've used carbon paste. If you have a properly sized post, then you should not tighten it too much. Because it'll hold on to the frame firmly enough without over-tightening it. However, make sure to use carbon paste for safety. 
How do you tighten a carbon Seatpost without a torque wrench?
You can tighten a carbon seat post by just holding the Allen key and your finger. First, firmly get a grip on the Allen key, and then use your arm to tighten it. When you notice that the Allen keys are extending, your seat post is tightening up. Once the tension is firm, move your finger from the Allen key.
How tight Are 6 Newton meters?
6 Newton meters is quite tight for a carbon seat post. Ideally, it's the optimum torque for most alloy seat posts. Your 6 Nm wrench will slip past the bolt if it's 6 Nm tight. However, don't exceed the 6-7 Nm range as it'll become too tight.
Endnote
Finally, you got to know about carbon seat posts torque in full detail. All that's left is to get yourself a suitable wrench and get onto fixing the torque on your carbon seat posts.
So, get onto adjusting the torque and see the difference yourself!