RockShox is a renowned name in the bicycle industry. They produce quality parts, bicycle forks being one of them.
Their Judy Forks provide superior performance and features at an affordable price point.
There are two variants of the RockShox Judy, silver and gold. 
You might ask yourself, "Which one should I choose between RockShox Judy silver vs gold?"
Compared to Judy silver, Gold weighs almost a pound less. An adjustable Motion Control damper with compression and rebound lockout is included in the Gold model. Contrarily, the TurnKey damper, adjustable for rebound and locked in place, is included in the Silver trim. However, it does not have a compression damper.
If this seems confusing, don't worry. You might get overwhelmed with the terms. Please give us a few minutes of explanations.
Let's begin.
RockShox Judy Silver vs Gold: Quick Comparison 
Before we jump into the detailed quirks and feature comparison, let's have a look at this
| | | |
| --- | --- | --- |
| Aspect | Judy Silver  | Judy Gold  |
| Travel | 120 mm | 80-120 mm |
| Damper | Turnkey Damper | Motion Control Damper |
| Adjustment Type | Rebound adjustment | Rebound and low-speed compression adjustment |
| Weight | 2258-2685 gm  | 1814 gm |
| Price | $300-320 | $370-380 |
Now let's jump into the main discussion.
RockShox Judy Silver vs Gold: Detailed Comparison
Choosing the correct suspension fork can be tricky. You might get confused about which one to pick for yourself. It can be more confusing than choosing between RockShox Reba and Sid.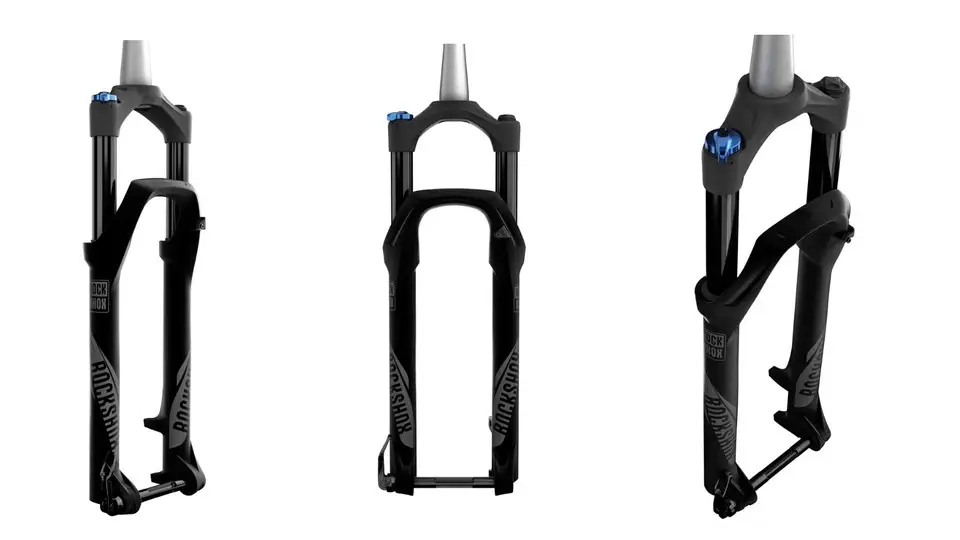 However, there are some factors to consider while choosing one. This will make things easier for you.
Here we have gone in-depth with these aspects. Let's dig in.
Travel:
Fork travel is very important in terms of ride comfort, purpose, and handling. Riders typically improve the performance of their front suspension. They do this by increasing the amount of travel that their stanchions are capable of.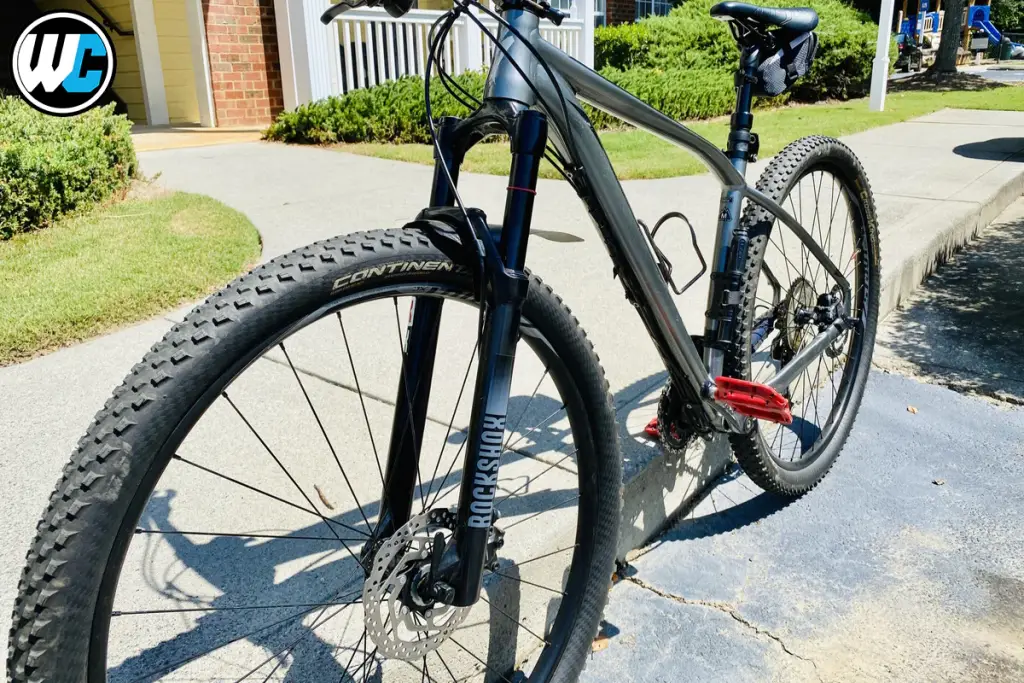 It seems to be the reason that the chassis would need to accommodate a fork with more travel. Well, by making it larger, heavier, and stiffer. 
The trade-off for having a fork chassis that is more capable on the descents is that it will feel huge. And also ponderous on the climbs.
The fork travel of Judy Gold outshines Judy Silver. The Judy gold has a variable travel rate of 80-120 mm. The Judy Silver has a fork travel rate of 120 mm which is not inconsistent.
The variable rate allows the Judy Gold to adapt to different terrains. Hence, it can be a good choice for those who want to explore different terrains.
Winner: The winner is the Judy Gold model for its variable travel rate. This allows it to work on any terrain.
Damper:
Another important feature of the fork is the damper system. The handling and ride comfort might vary based on the damper used.
The RockShox Judy Silver has a turnkey damper system. This damper only has a rebound control and an on/off lock. 
Also, you cannot set the damper threshold. It is fixed and factory set.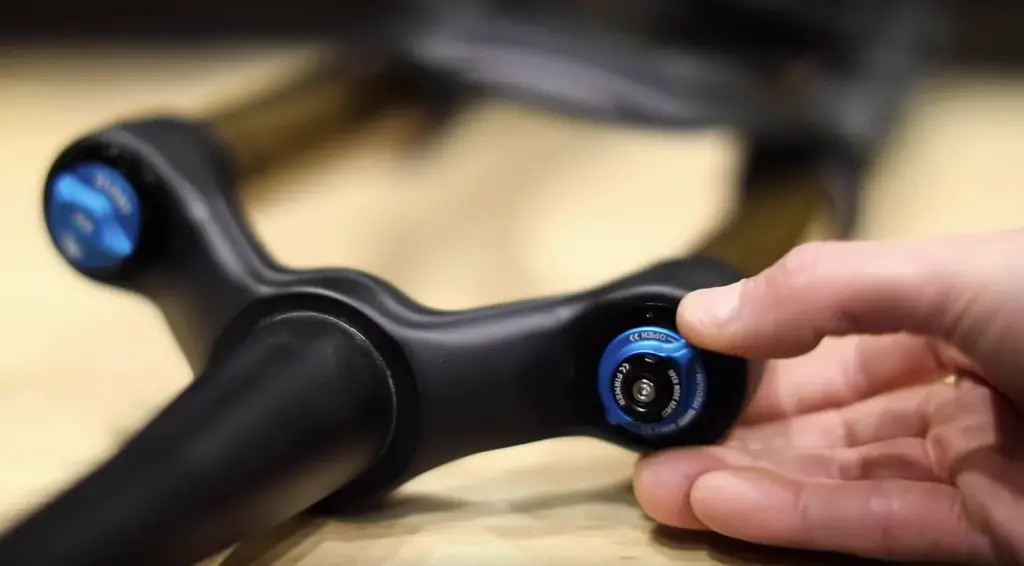 On the other hand, the RockShox Judy Gold has a motion control damper. It features rebound and compression damping. Also, it has an adjustable 'flood gate' system. 
You may choose how hard the fork must be jarred before the safety mechanism "blows off". This also allows variable fork compression.
If you are looking for an adjustable and smooth damping performance, pick Judy Gold.
Otherwise, you may cheap out with the Judy Silver model. But you will lose the compression damping and adjustability.
Winner: The Judy Gold model wins this section for its motion control damper. Not only does it allow rebound damping but also compression damping too.
Adjustment Type:
Adjustments are an absolute necessity if you want more control over your bike. It allows you to adjust your bike for different situations.
Here, the Judy Gold model outclasses the Judy silver by a huge margin.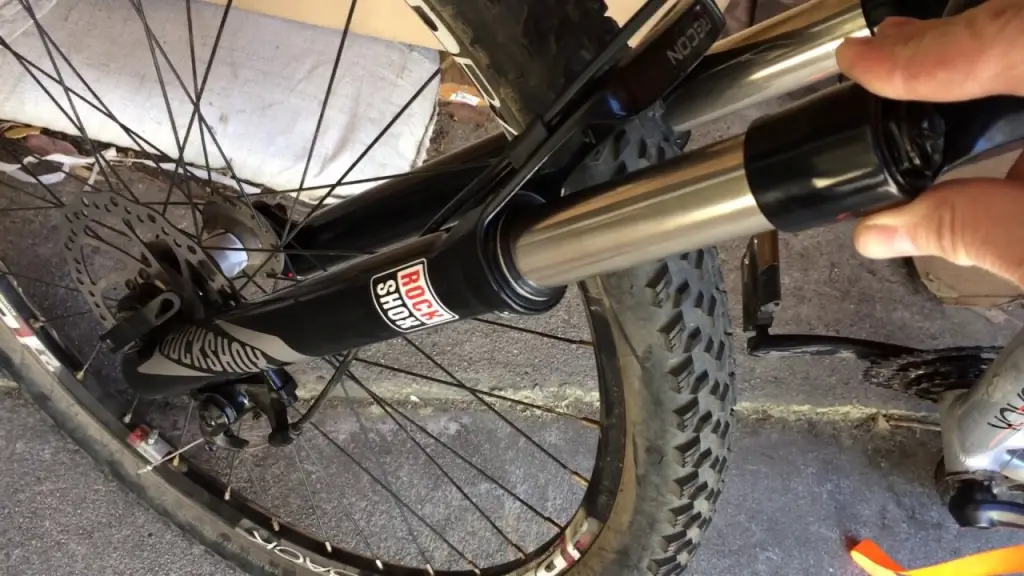 The motion control damper allows maximum adjustment. It features both rebound and compression adjustment. This is very useful when you are riding on different terrains. The travel of the fork is also adjustable from 80 to 120 mm.
On the other hand, the turnkey adjustment puts Judy Silver at a disadvantage. People say that this fork is reserved for beginners only. Some also boo it for not having adjustment features.
The turnkey adjustment only allows rebound dampening. You cannot adjust the travel and compression. This is set by the factory. 
So, if you are looking for an adjustable fork for your bike, go for the Judy Gold. However, if you are a beginner and on a budget, the Judy silver will be good.
Whether you go for Judy gold or silver, always use the best fork spacers. Otherwise, you'll be in deep trouble as the adjustment will be completely off. If you aren't confident about your current spacers, here are some good options-
Winner: Again, the RockShox Judy Gold wins. Its flexible dampening system allows versatile adjustment.
Weight:
Weight is another factor for bikers, especially if you are going through mountain trails. You will not want a heavy bike while going uphill.
The Judy gold shines here too. It has an exceptionally light weight of 1814 grams. This is less than the 2258-2685 gm weight of the silver model. 
However, don't think that it's weak because it is light. The straight wall aluminum build provides a strong structure. It also has torque cap compatibility. This allows additional stiffness to the structure. 
This prevents the fork from leaking MTB fork oil.
However, keep in mind that some Judy silver unit has manufacturing issues. So, make sure to keep the warranty card and necessary stuff.
Winner: Judy gold is clearly the frontrunner with a better build yet lighter weight.
Price:
The price factor can single-handedly alter the decision. It's your budget that will contribute to the decision-making.
Speaking of money, the RockShox Judy Silver comes cheaper than its competitor. The generic price of a Judy silver lies between $300 and $320. 
On the other hand, The Judy Gold model comes at a higher price. It is sold for between $370 and $380. This is $60-70 more expensive than the Silver model.
However, this extra price has extra benefits too. It has an adjustable rebound and compression adjustment.
Winner: The winner is the Judy Silver model for its less price. But this cheap tag comes at a cost. 
So, Which One Is Better?
Both bicycle forks are good. But the RockShox Judy Gold outperforms the Silver model in every aspect except the price.
If you are a beginner and new to riding, you can choose the RockShox Judy Silver. Also, it is a good option for street bicycles. 
Moreover, if you are on a tight budget, you can opt for this without any doubt.
However, if you have the target of adjustability and performance, the gold model is for you.
Hence, pick the model according to your need. It's up to you.
Frequently Asked Questions (FAQs)
How Do I Adjust My RockShox Judy Fork?
You can adjust Judy's rebound damping with the knob on the right leg. Rebound damping can be increased by turning the knob in a clockwise direction, and decreased by turning it in the opposite direction. You can turn the knob a full 90 degrees.
What is Preload on Rockshox?
The preload controls how much the shock compresses under the rider's weight while the motorcycle is parked. Preload should be determined accurately. Simply put, if it's set too high, it will take more effort to move the shock and compress the springs. This produces a more robust yet insensitive shock mechanism.
How Does Preload Affect Handling?
The tire is pressed down and the suspension is activated by the spring preload. The spring preload causes the tires to dip when traveling over large, rapid bumps, resulting in a more regulated and comfortable ride. By increasing tire contact pressure during articulation, the spring preload helps boost traction.
Conclusion
That will be all on RockShox Judy silver vs gold. Hopefully, you can choose the perfect one for you now.
Here is a tip, try to service your front fork lower leg every 50 hours of riding. This will ensure optimal performance.
See you soon.