There are different kinds of seats available for bikes. Some will tell you taller seats are better, some will say the opposite. 
So what about low profile bicycle seat?
Before you get a low-profile bicycle seat, make sure you consider all the aspects. Make sure your stem is positioned properly, the bike saddle height is okay, the saddle is leveled, and much more. In the low-profile market, there are some amazing options. 
That's just an idea of how low-profile cycle seats work. There is so much more you can know by studying this article. 
Should You Get a Low Profile Saddle?
Do you want a low-profile saddle? But are you sure that the low rail saddle is correct for you? There are many nuances about saddles, that's why there are so many varieties. 
Before you go saddle shopping, there are a handful of things you should consider. Them being: 
Positioning Your Stem: 
You must lay your stem with care. Check that the handlebar top is about 1 inch shorter than the saddle top..
Aspiring racers may choose a slightly lowered aerodynamic position. Cycling tourers, on the other hand, may choose a more upright position. It will reduce the tension on the lower back.
Above all, prioritize your body's needs and adjust the bike accordingly. Aluminum steel post seats may require special settings. 
Using Different Formulas to Determine Bike Saddle Height:
You don't have to be a calculator to get the proper height. Just at the bottom of the pedal, your knees ought to be a little bent. Furthermore, during riding, your pelvis should not bounce on the seat. especially when viewed from behind
To test this, we recommend placing the bike in a trainer or resting it against a wall.
If your saddle is properly adjusted, your heel should barely brush the pedals at the bottom of the downstroke.
Lift the saddle slightly if you get soreness in the front of your knee when riding. If you get discomfort in the rear of your knee, remove the saddle.
Adjust saddle height 2 mm at a time to reduce leg and knee discomfort.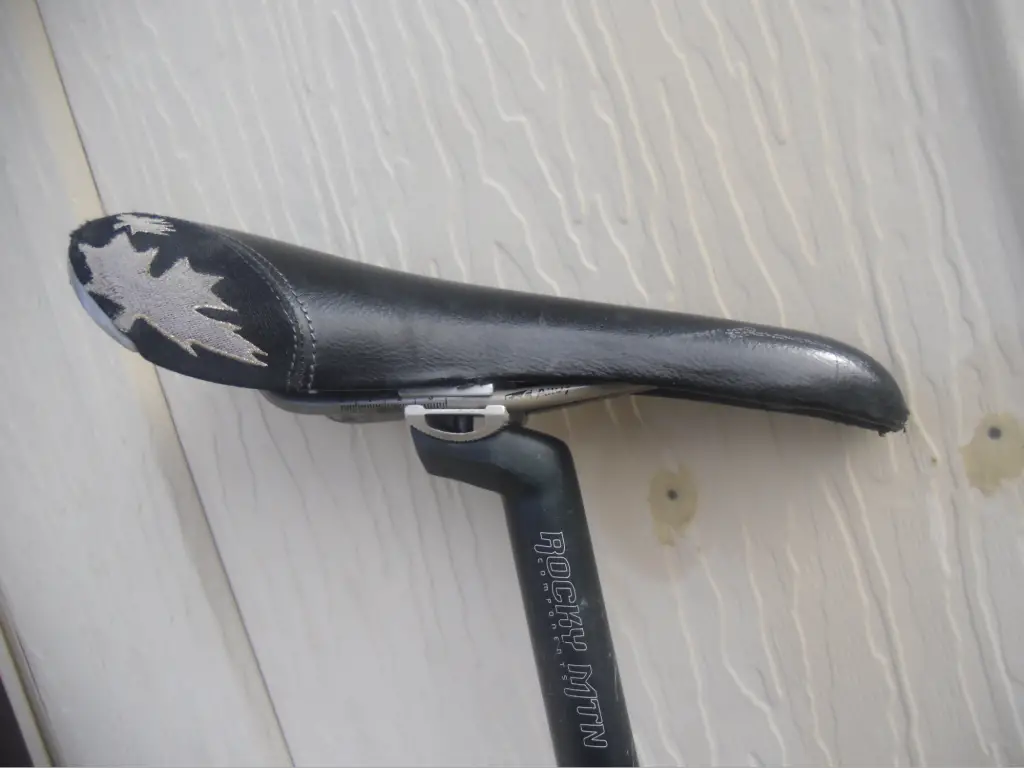 Determining Fore/aft Saddle Position: 
To determine the saddle position comfortably in the saddle's center, crank arms straight. Make a straight line from your front kneecap to the floor. It should meet up with the crank arm's end.
This is the posture of neutrality. You should be able to do so by loosening the seat post clamp. You must also move the saddle forwards or back.
Climbers, time trialists, and certain road racers have varied tastes. They like that the line drops a centimeter or two behind the tip of the crank arm. In large gears, this increases the leverage.
Track and criterium racers, on the other hand, want to be in a forward manner. This boosts leg speed.
Remember that your reach to the handlebar may be wrong. To correct this situation, employ stem length rather than fore/aft saddle position.
Combining the Dimensions of the Top Tube and Stem Length: 
This defines your "reach," which differs based on your elasticity and strength. There is no one size that will fit all answers. But do not be scared to invest resources to find the right mix.
This dimension will define your level of comfort on the bicycle as greater than any other.
Comfortably sitting with your elbows bent back and your hands on the brake levers are a good starting place. Behind the handlebars, the front hub must be concealed. This is a somewhat elevated position.
You might want to change the stem with a longer one over time to increase aerodynamics and flatten your back. particularly if you begin racing
Leveling Saddle:
You may check this by running a straightedge down the length of it. Alternatively, you may utilize one of the many free leveling apps available for most cell phones.
You may wish to ponder about a tiny downward tilt. This may be more pleasant if you adopt an exaggerated forward position. Particularly with an aerodynamics bar and elbow supports.
Excessive tilt, on the other hand, causes you to slip forward. Your arms will be overworked as a result of this.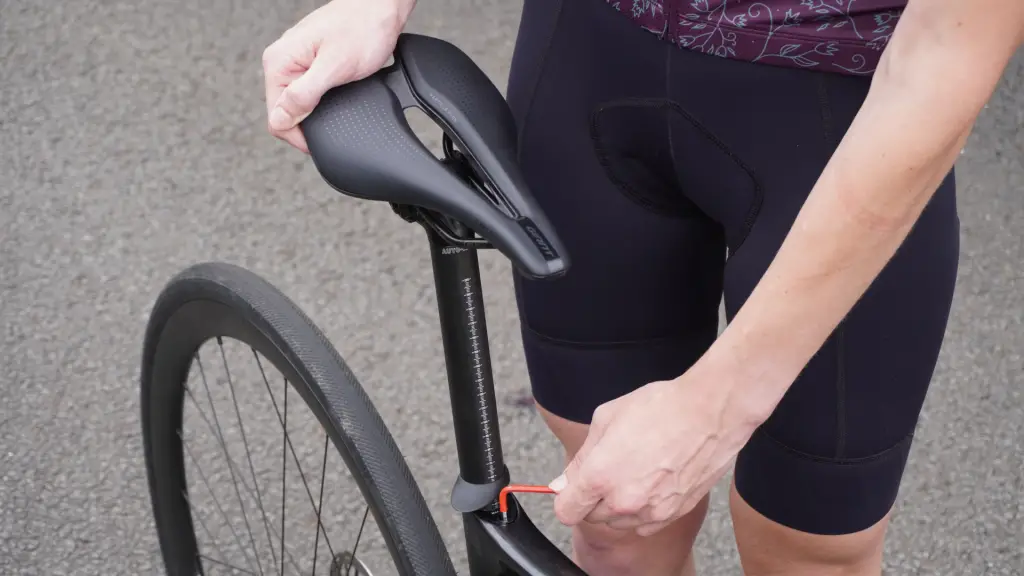 Does Saddle Height Matter?
The best elevation for one's saddle is the proper height. Like the height of the fork, the height of the saddle also matters. The next best seat height, however, is one that is too low. On a bell curve, the correctness of saddle elevation doesn't really exist.
A saddle that is merely a little too tall is far more troublesome. Even greater than a saddle that is significantly low. And the evidence supports this.
Even with an extremely low stack bike saddle height, performance does not suffer significantly. You'll create less power, and triathletes may fare somewhat worse. Since a saddle that is too low will close off the hip angle.
However, you would not elevate the chances of injury. Even if a saddle is somewhat too tall, it can create a plethora of annoying-but-minor complications. 
As an example, saddle pain can be created by shifting left to right to prevent reaching. Serious problems in the SI joint, hamstrings, calves, and other places.
There are further disadvantages to a saddle that is either too high or too low. The hip angle between the body and the knee at the peak of the strokes is limited when the saddle is too low. This further decreases the capability to generate force.
Here's someone who changed the bicycle height and getting better performance.
So be careful about selecting a saddle. Finding the perfect saddle is truly a blessing. 
Recommended Low Profile Saddles
Now you are sure that you truly want a low-profile saddle. Here are some high quality low-profile saddles. Check them out, they might be exactly what you are looking for.
Fabric Scoop Flat Pro Saddle:
Overview on Fabric Scoop Flat Pro Saddle:
| | |
| --- | --- |
| Aspect | Details |
| Size | 142mm (width) |
| Weight | 176 grams |
| Pros | Weighs 176g WaterproofGood value  |
| Cons | A little stiff for lengthy rides |
| Price | Check Latest Price on Amazon |
The saddles of this type are lightweight. It is because of the unique procedure of connecting the padding and cover to the base. Although it looks to be a conventional saddle, it provides an excellent layer of comfort.
Fabric Scoop perches come in a number of styles. Steel and carbon fiber are examples of rail materials.
The saddle foundation is built of a variety of materials as well. This suggests that the Charge Scoop Flat Pro is offered at various price ranges.
Fabric Scoop saddles are a popular option. Many bike manufacturers also include them in different models. However, the lack of padding and solid foundation may make long rides uncomfortable.
Fabric Scoop:
Overview on Fabric Scoop Saddle:
| | |
| --- | --- |
| Aspect | Details |
| Size | 11.1 x 5.6-inches |
| Weight | 195 grams |
| Pros | Light.Padding that is comfortable.Saddle rails made of carbon fiber. |
| Cons | There is no pressure relief cutout. |
| Price | Check Latest Price on Amazon |
The Fabric Scoop is an excellent choice for road riders and races. Especially for individuals who want to spend several hours in the seat in an aggressive stance.
This high-end, ultra-light seat has a low-profile design. It also includes thin, thick cushioning and carbon fiber saddle rails.
Although it has less cushioning than the comfy, the elastic shell and very well forms made everything comfortable on lengthy rides.
The Scoop is available in three distinct designs to accommodate various types of bodies and bike fit choices. This allows you to select the model that is ideal for you.
With all of its advantages, the Scoop is way more pricey than most of the variants. However, when compared to rival high-end road cycling models, it is quite competitively priced.
The absence of a center cutout or pressure relief channel is the sole serious issue. These features are found on the majority of high-end saddles. Riders seeking extensive anatomical comfort from the saddle should search elsewhere.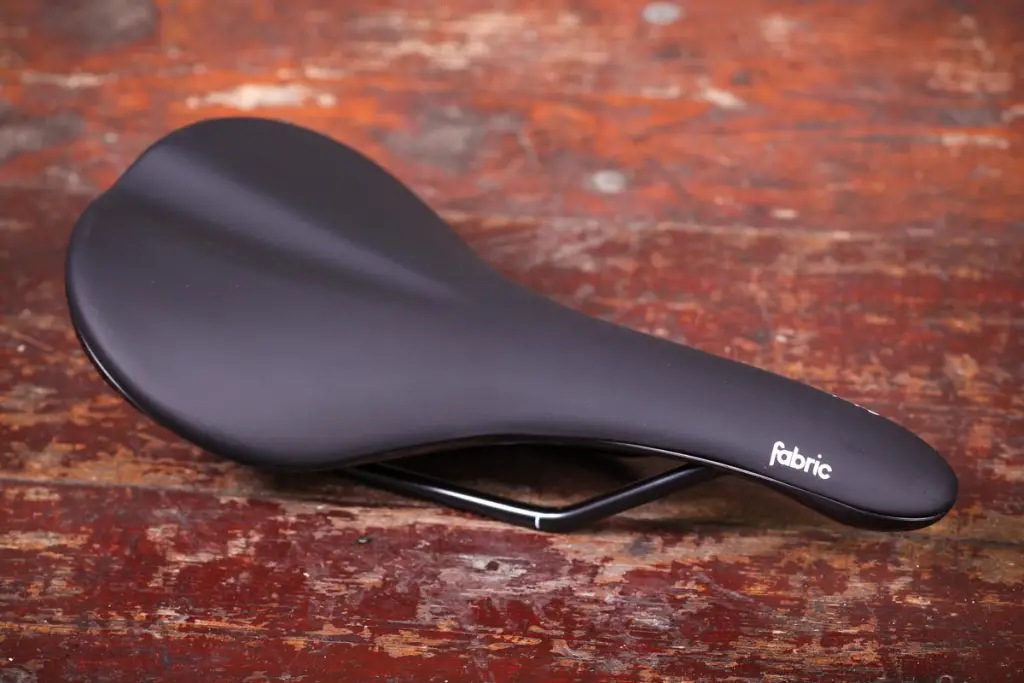 Frequently Asked Questions (FAQs)
Is it better to have your bike seat high or low?
The heel should just skim the pedal at the bottom of the pedal stroke. if your saddle height is proper. If you get discomfort around the front of the knee when riding, lift the saddle slightly. Drop the saddle if you get soreness in the back of your knee.
Should my feet be flat on a bike?
The first and only time you should have your feet flat just on the floor is while sizing a bike. When straddling the bike, your crotch should be two to six inches taller than the frame.
How far should the seat be from handlebars?
The typical guideline for changing handlebars is to place them higher than the seat height. This will enable a more elevated and pleasant riding stance. And below the seat's height for a more forward-leaning, performance-oriented stance.
Conclusion 
With that, we know so much more about low profile bicycle seat. Be sure that a low profile seat is what you are looking for. 
There are lots of good options for low profile saddles. Pick your favorite one. 
Good luck!